OctoTools™ is a document management tool designed by JBM Systems, located in Peabody, MA. OctoTools encompasses Forms Design, Report Formatting, Electronic Distribution, Printing, and PDF conversion. Once set up, OctoTools runs automatically to provide high volume throughput without operator involvement. OctoTools is composed of two main modules: OctoTools RTE (Run Time Engine), supporting input, processing, conversion, and output; and OctoDesigner, providing forms design and report formatting.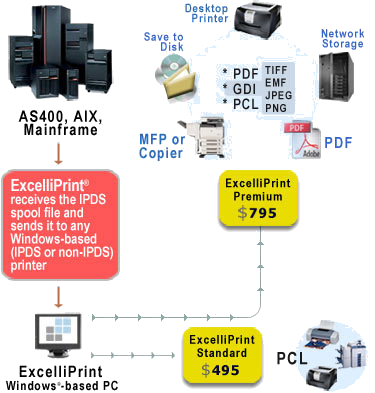 OctoTools Run-Time Engine
OctoTools RTE (Run Time Engine) is the heart of OctoTools and incorporates the functionality of JBM's reliable PDF generating software, OctoPDF™ and the report bursting functionality of OctoBurst™. An easy-to-use GUI (Graphical Users' Interface) has been developed to simplify installation and support visual access to data and variables. The run time engine has the capability to generate PDFs and assign variables for automatic email and web access addresses.
Document Management Capabilities
Document management capabilities include web path addressing, assigning input and output locations, and report bursting (drill down). In addition, Windows print drivers are used to print to any PostScript™, PCL printer, digital copier or production class printer including Xerox Docutech™ and Docuprint™. The run time engine interfaces seamlessly with OctoTools forms builder, OctoDesigner™.
Server based for optimum performance
Automatic, unattended operation
GUI and Command Line operations
Adobe Acrobat compatible PDF conversion and generation
PDF 128 bit Encryption, Watermarking, and Security rights included
Assign burst variables dynamically from report/text data
URLs and data locations dynamically assigned via defined variables
Ability to change or hide fields based on input data
Automatic Email with user variables, cc, blind copy and return receipts
Multiple images on a page dynamically

Meta tags and key words for indexing
Include Bookmarks and Hyperlinks
Supports Windows print drivers
Watched directory support with launching multiple copies
Capability to select different templates based input data
Print to almost any PCL or Postscript printer, digital copier or production class printer
Receives simultaneous report and text output from remote sources
Seamless integration with OctoDesigner forms design application
Manage output automatically with user defined constants, date & time, report, and conditional variables
Run time statistics reported for input and output and performance
Supported Systems
IBM System/390 running OS/390, VSE or VM with TCP/IP and LPR software such as: VPS TCP/IP IBM's Infoprint manager (IP Printway)
i/Series or AS/400
Windows NT, 2000, XP with LPR software
Windows 9x with any LPR software including INTELLIscribe®
Unix, AIX or Linux with LPR
Universe, Open VMS, HP3000, Tandem, and almost any system supporting LPR
RPM Remote Print Manager® may be used to receive files
Please visit JBM Systems for more information and to download a free trial copy and try OctoTools for yourself!