Printing Software Products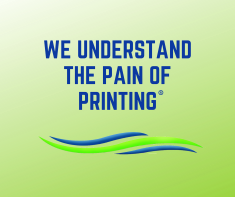 Print server software
Manage your printers, output devices, and all your workflow with print server software designed for the job. Easily use Windows printers for the features you require or send your preformatted print jobs directly to the printer. RPM Remote Print Manager® ("RPM") helps you utilize nearly everything Windows offers for print job processing.
Virtual printer
RPM is also a virtual printer. You can be independent of printers, or fully utilize your printers while at the same time converting your print jobs to a portable format such as PDF, among others.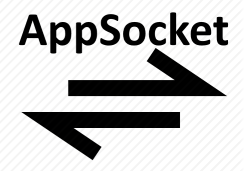 Bi-directional printing support added
Starting with version 6.2.0.508 we have added support for bi-directional printing to RPM, which we call AppSocket after the protocol it emulates. We now scan the print job for Print Job Language (PJL) commands. RPM responds to the content of these commands as follows:
extract job data from the command, such as the job name
respond to a command as a query for information
update settings related to the job, for instance, the timeout value
specific PJL commands enable or disable specific responses
RPM can also scan printers on your network and load their responses into a printer emulation. You then select a printer emulation so that AppSocket will give answers similar to the printer the client application expects.
We have an extensive guide to AppSocket covering the topics above and more. And please feel free to contact our office with your questions.
There are several ways to get this release:
Go to the Downloads page
or in the User Interface, select Help / Check for Updates and follow the link to download the installer in your browser
More about print servers and the LPR / LPD protocol
We have a lot of experience with print servers for Windows platforms; RPM has been offered since 1995 and is still in active development. We've gone from Windows 3.1 through to Windows 10 and the preview Server 2019. Furthermore, we continue to expand our print server page as we field more questions about LPR ports and such.
Also on the rise is our LPR / LPD support. The latest version of RPM includes an all-new LPD module which is streamlined to receive your print requests as fast as the network can deliver them.
RPM supports direct socket printing, also known as telnet (or even "reverse telnet" just to keep life interesting). RPM also has an optional hot folders module which we call Queue Folders since each print queue can have it's own Windows directory if you want.
Finally, we support our own native RPC (for remote procedure call) which drives the user interface, or UI. You can drag files onto a queue in the UI and automatically submit them to RPM.
Printing problems: solved
We are starting to collect articles on how RPM is used to solve specific problems, based on support questions. So far we have the following:
More to come!
Shared printing is a big issue for many. RPM supports shared printers even though it's a Windows service by using login credentials. We can also print to shared folders and run programs with network access, for example, your scripts which use a shared device. We continue to enhance support in this area as we recently added login failure to our list of critical events. Now, if you change your domain login without updating RPM, we'll let you know as soon as we run into an error. Check out the article!
MiNET, our reseller partner in Boise, Idaho, supports Fortune 1000 clients in their ongoing enterprise printing activities. They leverage their Manipulex offering and our RPM Remote Print Manager to provide a variety of services. If you are facing the task of modifying your point-of-origin source code to fit your new printers, please give Mike Blackburn a call! Their partner and customer lists are impressive.
We continue to build out the How To page, which describes everyday operations people need to understand in a hurry. We recently added new content which explains how to manage your RPM print queues. Some of these options may be new to you.
Text Markup refers to the suite of tools we use to convert a wide variety of data into a graphical output such as PDF and Windows print. I wish I had come up with a catchier name than "text markup." Nonetheless, depending on your print workflow goals, our text markup may be a useful tool.
RPM has nearly 25 years experience in the LPD print protocol. With the RPM 6.2 release, we have completely rewritten this essential module for reliability, flexibility, and speed. This article talks about what's new, what has gone before, and how to get the most out of this core component of RPM.
RPM has supported telnet printing for many years now. This page will help you set up telnet printing successfully. Also, we talk about the upgrades we completed leading up to the RPM 6.2 release.
A customer with a mainframe asks us how to convert his ASA data to both PDF and plain text. In this article, we walk through the steps to do that successfully.
Much of the time, it's easy to send print jobs to RPM. When you install RPM, we start the service automatically and create an exception for your firewall. However, sometimes one or more things crop up to make it a bit more challenging. This article includes nearly all our advice on sending print jobs to your RPM.
If you are not that familiar with ports and protocols, then this page will help to guide you through that process.
One of the questions we hear the most is "how to connect the print queues to my printer(s)?" Here we set out to answer that question. RPM attempts to take full advantage of every feature of Windows printing, but you don't need to know all that to make a good start. This guide will walk you through the setup as if it were your first time. Maybe it is! If so, thank you.
Another question that comes up frequently is how do I generate documents already formatted for my printer? Examples could include PCL and PostScript as well as less commonly used formats. This guide will show you the basics, leaving room for more advanced applications.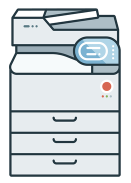 Top Tasks: Triplicate Printing
It seems like at any given time we have at least one customer exploring the question with us, "how do I print my jobs from multiple trays?" We also hear these terms: multiple-tray printing, printing on multiple printers, even printing on different colors of stock. Read more about triplicate printing.
Top Tasks: Creating PDFs
It may be fair to say that much of the document related effort in the world today focuses on creating PDFs, at least includes PDFs as part of the output. Very commonly this is a manual process. But, when you can automate the process of creating PDFs, you are looking at a notable savings of time and resources. RPM provides numerous ways to create PDFs. Read more about Creating PDFs.
Top Tasks: Watermarks
Watermarking is the process where you add one or more images to a printed page. RPM supports adding watermarks to PDF files and text print jobs. Watermark support is part of the RPM Elite version of the product. Read more about watermarks.
Customer Stories
We love tech here as much as the next person, and probably more than most. However, there's something inspirational about a good story. Somehow, finding out what someone else did creatively with technology makes you think of new ways you could improve your own life as well.
We've moved our featured customer stories (check the link) and will track down the others tucked away on our site.
Database Maintenance
We admit that database maintenance is not the most scintillating topic. But, if you administer an RPM system, it's a good thing to know. We have a new article that should help you master this topic, and even better yet, do it in minimal time.