LPR/LPD is defined publicly in a document called RFC 1179. Everyone who implements an LPR or an LPD follows this document. Recently, I was researching something else recently when I noticed the document date itself:

Network Printing Working Group                 L. McLaughlin III, Editor
Request for Comments:  1179                         The Wollongong Group
                                                             

August 1990
The document that influences LPR/LPD was 30 just last month! And I missed it.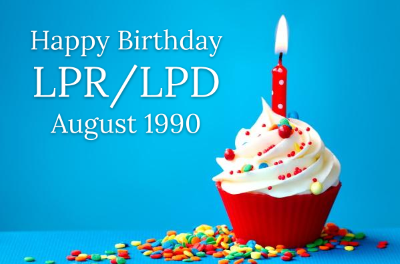 To the best of my knowledge, the organization called "Network Printing Working Group" is now the Printer Working Group, at pwg.org.
The Wollongong Group (TWG) was founded in Australia by researchers from the University of Wollongong to develop commercial Internet software. They were active from 1980 to 1995 and were eventually acquired. Reading through the founder list for this company is like reading a "who's who" for networking protocols.
Wikipedia listed Leo McLaughlin III as one of the TWG founders and was involved in TCP/IP for IBM PCs.
More on LPR/LPD
We recently refreshed our core article, "What is LPR/LPD?" Nearly every printer and print server on earth supports LPR/LPD, as do most computing environments (maybe not your smartphone).
It's worth taking a look! Our print server product, RPM Remote Print Manager® ("RPM") fully implements LPD. I think we extract all the possible good from the protocol and add some beyond.