INTELLIscribe's user interface lets users view on-screen status information about queues, jobs, and destinations.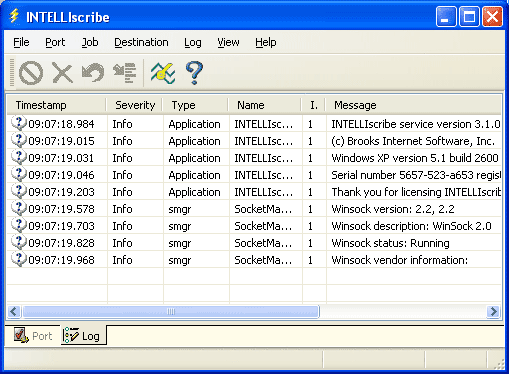 With destinations, users can view destination information such as the current state of print jobs and the number of jobs printed to that destination. It is also simple to query the destination for further information, making it easier to determine more information about the destination.
[view the print job user interface screen shot]
For each print job, users can view the status of spooling, job name, scheduled, and completed times if applicable. Additionally, there is right-click drop-down menu support for each job. From here, you may reprint the job if it has already completed printing, delete the job, cancel printing, or open the job properties to see additional information about the job.