Website:
aptechnology.com
Address
5973 Avenida Encinas, Ste 140
Carlsbad, CA
United States
Phone:
+1 (760) 602-5421
---
AP Technology
AP Technology is America's leading check issuance software. Whatever your business needs, AP Technology can help you protect, process, print, and manage payments while saving your company time and money. After more than 30 years, AP Technology remains the most-trusted payment partner of banks, government organizations, and businesses of all sizes.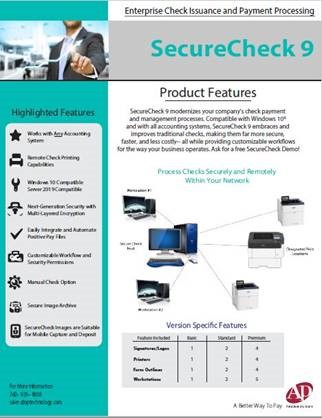 SecureCheck 9
SecureCheck 9 modernizes your check payments and works with any accounting system. Your check payments are more secure, faster, and less costly. Customizable workflows, remote check printing, and more.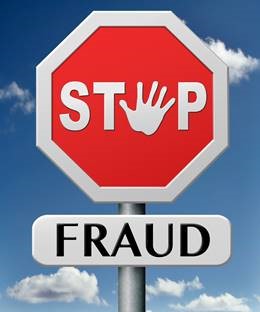 SecurePay
SecurePay is recommended by U.S. banks as a Positive Pay solution to prevent check fraud. SecurePay takes less than 45 minutes to install and works with all accounting systems. No more check format errors!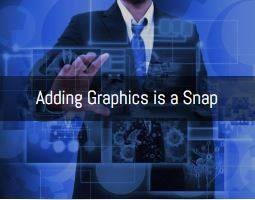 ezSigner Direct
Securely add digital signatures and graphics to checks and documents—as they are printed! With ezSigner Direct, easily import your own graphics or AP Technology can handle the graphics for you.

CheckRun
Modernized check payments for QuickBooks Online users! Customizable check printing and payment management system for small and medium-sized businesses. Authorize and sign payments right from your phone. The Print and Mail service means CheckRun does all the work. Well, almost.
Seamless Integration for Increased Efficiencies
Customer story:: SecureCheck working with RPM Remote Print Manager from Brooks