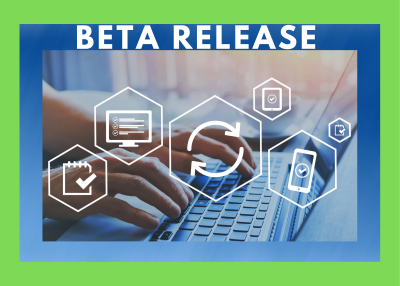 RPM Beta available June 30, 2022
We are pleased to finally announce that a beta release for RPM Remote Print Manager® ("RPM") is now available! We have marked this release as 6.2.0.531
Please note that if you installed the previous beta on a clean machine without RPM, you may have experienced problems. Please install this version if you are interested in testing, and please send us your feedback.
When we finalize the release, we'll post a complete description of the changes, and there are many. Here are some highlights.
Job launcher
In the Launcher, we rebuilt how we process jobs. Rather than using a pool of threads, we launch a thread for each print job. Unfortunately, some users saw threads die off, and no jobs would process.
We never did find why or how to re-launch threads in a way that achieves the stability our customers need. However, we have run close to a million jobs through the current software and have not found abandoned jobs.
Executing programs
We rebuilt the entire process of running programs from RPM. Users occasionally had this fail, so we updated RPM to use modern methods to track processes, utilize return codes, etc.
Additionally, for processes:
The user can utilize the return code from the program if they wish
The "shell" option is no longer supported
LPD protocol
We made several LPD changes:
Some print clients decided to "go rogue" and change the format for queue status requests from the standard (that everyone uses) to something else. We now support this.
Queue status requests now work across the board, with high and low detail, and we return status text regardless of whether the queue exists.
If the sending client loses connection with the RPM host while the data portion of the file is transferring, we now process this according to the UI settings of "delete the job, or error the job, or ignore the error and process". Users noticed the job restarted on their end, and in RPM, without explanation. We hope to make now clear what happened.
Queue folder, aka watch folder
For RPM Elite users, the Queue Folder process is entirely new. We feature a new detection methodology for the watch folder. We now move new files from the watch folder to a staging area, so we do not rescan multiple times if RPM is not keeping up with new files. We now have tests of many tens of thousands of files without complications.
There are many more changes than this! If you have had a technical issue with RPM, please consider updating to use this beta release. We will post an official release when enough customers report satisfactory results with this beta.
Miscellaneous
We discovered that if you install the 530 beta on a clean machine, without RPM already installed, the first time it ran it reported some errors and crashed. We corrected this unfortunate mistake in the 531 beta.
We also tested Queue Folders with a locked file and made changes as needed. Locked files are reported now but not retried.
How to get the beta
Use the UI

Go to the UI and select Help / Check for Updates

On my system, that looks like the following:

Click the link to the Beta Version, and the UI will download for you the correct version of RPM., according to what you currently have installed.

Note that this dialog shows I currently have 6.2.0.529 installed. That is our previous beta version. My installed version is 6.2.0.526, which is the current official release. Your results may differ, of course.
Beta links

Here are links to the current beta release: