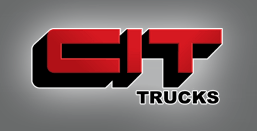 CIT Group, Inc. was founded and incorporated in 1975. The company employs about 450 people, spread among headquarters in Normal, Illinois, and 14 other locations across the state. CIT Group sells and services heavy and medium-duty trucks, and related equipment, and provides the most complete inventory of parts and the highest quality of mechanical and body repair services available. More information is online at cittrucks.com/.
THE CHALLENGE
From invoices to inventory lists to business correspondence, it's not uncommon for CIT Group staff to initiate and complete 5,000 print jobs during a typical business day. About 70 networked printers are spread out among the 15 locations, with most printers dedicated to specific types of print jobs, including reports, parts, sales, invoices, and service. Most users have access to one color and one black and white printer. Almost all of the printers, and Windows PCs, were purchased from Dell.
Given the nature of CIT Group's business, invoices are among the most printed items. An IBM iSeries server (formerly AS/400) generates invoice text, which includes fields for inventory, work orders, and service job time clocks. Separately, another application (specialized for the trucking sales and services industry) generates an invoice using sales information. Finally, RPM Remote Print Manager®, from Brooks Internet Software, unites the invoice and text, applies a customized overlay, and sends the final print job to a local printer.
CIT Group System Analyst Ben Wyman explains that the upgraded RPM v6 can work directly with the iSeries server, and generate the invoice and overlay with the matching text from the iSeries server. "Because RPM communicates directly with iSeries and our Windows environment, we can discontinue using the invoice generation application, streamline the process and print invoices faster. RPM's Transform function flawlessly converts iSeries information into plain text, while the Actions function adds a specific overlay and the invoice is ready to print." After printing, CIT Group saves every sales report and invoice as PDF files, which are archived nightly using MySQL and SQL Server database management software. Wyman estimates the many years of archived PDFs have created a database of almost 500 gigabytes in size.
THE SOLUTION
RPM v6's new Overlay Manager further simplifies this process. It generates invoices as text, reducing the overall network bandwidth required to transmit and store PDF files. Wyman also likes RPM's improved Scheduling functionality. "This is really critical for the monthly reports that are printed at the beginning of each month. There are a lot of big print jobs, and RPM allows us to schedule print jobs by priority." RPM v6 also allows print job scheduling by first in/first out, and specific sequences.
THE IMPACT
"RPM combines the functionality of two other applications we used to use for overlays and PDFs, and works flawlessly with the iSeries server. It also allows us to move away from generating, transmitting, and saving so many PDFs across our WAN. RPM is great software that we've used for many years, and RPM v6 shows that Brooks Internet Software listens to what its customer want. Service and support are the best – our reps are really attentive. But really, RPM works so well, we rarely have to talk to our reps for support."
» Impact Summary
Reduces the number of applications required for invoice and other print jobs
Works flawlessly across the Windows OS and iSeries server
Reduces network bandwidth required for printing