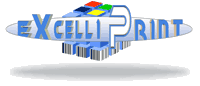 Subject: MAINTENANCE RELEASE - ExcelliPrint® 2.0.0.39
Effective: February 23, 2005
Recommended for: All ExcelliPrint Users
As a courtesy to our loyal customer base, this e-mail is provided to notify users of an immediately available maintenance release of ExcelliPrint:
This release addresses minor technical issues related to the formatting and positioning of IPDS data and is recommended for all ExcelliPrint users
Learn More
This page shows all the ExcelliPrint release history.
Upgrade
If you would like to upgrade to this latest version and your Software Upgrade & Maintenance (SUM) is current, visit the following link for instructions on upgrading:
If you are unsure of your SUM status, please contact your sales representative at 1-208-523-6970 or by e-mail at sales@brooksnet.com.
If you have any questions regarding the above announcement or would like additional information, please contact Brooks Internet Software at 1-208-523-6970 or send an e-mail to sales@brooksnet.com.
Once again, thank you for your business and continued support of our products.
Sincerely,
IPDS Printing Team
Brooks Internet Software, Inc.
Idaho Falls, ID
* If you do not want to be notified of future updates from Brooks Internet Software, Inc. please respond with REMOVE in the subject field.