It's all about saving future headaches
"I have finally activated the RPM license, and I'm so excited, but I know I have a lot of work ahead of me setting up queues and workflows. In the back of my mind, I know there is something important I should do right now."
We are so glad you asked! Please go to the head of the class. And please accept in advance the undying thanks of our staff.
Store the license
This is what you should do: make a copy of your license information. I do this when I install RPM on a new computer and have for at least a decade.
First, go to Help / License to display "License Status":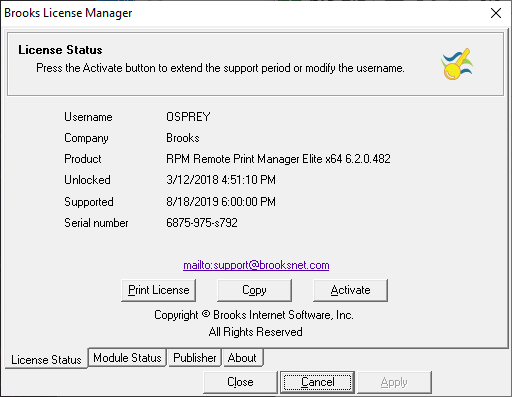 Second, click the "Copy" button. This puts a text version of all your essential license information into the Windows clipboard.
Finally, launch a text editor, paste the license information, and save the file as "license.txt" in your RPM install folder. Save a copy as "rpm-license.txt" in your Documents folder.
Also, if you have document storage in the cloud, I suggest adding a document with your name before "rpm-license" and saving a copy in the cloud.