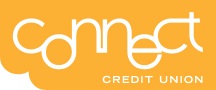 Headquartered in Fort Lauderdale, Connect Credit Union serves over 6,300 members through its main office and five branch offices in Florida. Founded in 1962 to serve employees of State Road District Number Four, Connect Credit Union has grown to offer services to employees of the State of Florida, retirees and contracted employees of the Florida Department of Transportation, and residents of nearby counties. Like most credit unions, its services include savings, checking, and credit card accounts, and loans, supported with online and mobile banking, direct deposit, ATMs, and other conveniences.
To manage this complex and exacting banking system, the credit union uses the Fiserv Spectrum account processing system. This suite of browser-based financial applications, electronic services, and technology tools is automated, modular, and operates in real time. Connect Credit Union President and CEO Scott Meyer explains "Fiserv Spectrum generates a lot of output in the form of reports and receipts for a typical member who might be transacting at the teller line or through automated channels such online banking, mobile deposit, and ATM and debit card transactions. In addition to keeping precise records and details of every transaction for our business and our members, we're legally required to archive those records for up to seven years," he said. "And, of course, we want to be able to easily access that data for members who may later question any transaction they have made."

In 2009, when Connect Credit Union adopted Windows 7, Meyer decided to improve the existing data archive platform, based around implementing RPM Remote Print Manager® software, from Brooks Internet Software. "In addition to helping us manage a variety of print jobs across multiple locations, RPM helps us manage member receipts. We use it to capture all receipts and pass the output from the core directly to eDOC Innovations archival software. Once in the archival platform, end users have the option of appending a digital signature and/or printing a physical receipt prior to saving it to the network," he said.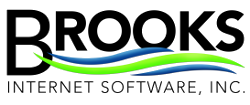 The receipt process begins when Fiserv Spectrum outputs a new receipt to a virtual printer. The output is intercepted by RPM, which then passes it to the eDOC archive software. The electronic receipt is then converted into an encrypted TIFF in a SQL database by the eDOC Innovations archival system. "We have in excess of one million receipts stored there because we save them all," said Meyer.
"With this system, we can access archived receipts very quickly, searching by account number, teller, and other fields. We can also burn these records on CDs, and store them that way. It's a much better system than storing printed receipts in boxes," he said. "As a State Chartered Credit Union, we may end up needing to research a matter for both State and Federal regulators, plus CPA auditors, plus subpoenas, on top of all the other regular research requests that are part of the financial services business. Having an efficient archive system is a must."
"Using RPM in this system is pretty straightforward. It works seamlessly as a bridge between two separate systems. With RPM, there's no problem taking a standard print stream from Fiserv's HP UX core and turning it into a record for our Windows environment," said Meyer. "And we get great support from Brooks Internet Software. They don't leave us on hold or read from a script. In plain English, they tell us what's going on, and how to fix any issues – they're very capable," said Meyer.